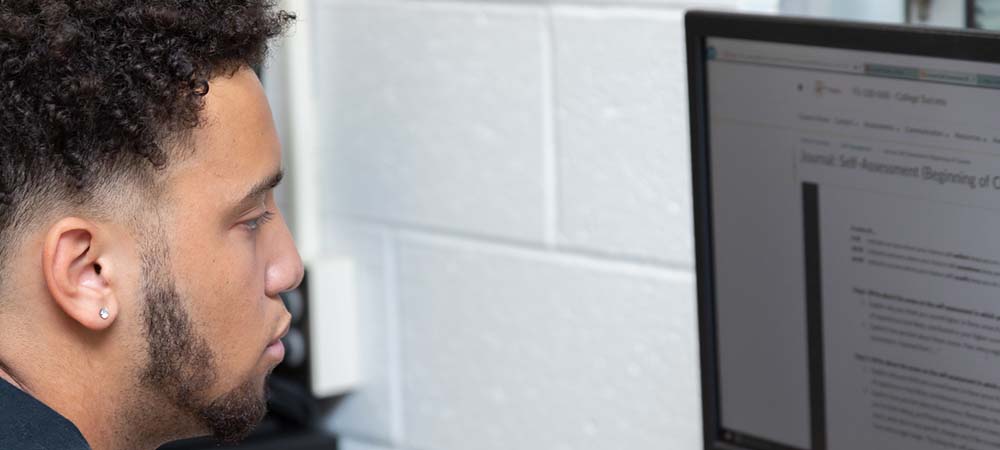 Register for our virtual Open House!
Attendees have a chance to win a $50 Amazon gift card!
Join us for our online Open House on Oct. 28, 2020!
In light of the coronavirus (COVID-19), our Open House will be online only on Oct. 28, 2020. The health and safety of our students, employees and visitors are a priority.
The online experience will still allow you to learn about programs, engage with HACC staff and more!
At HACC, our students range from recent high school graduates to adults starting a new career. With more than 100 programs, athletics and student activities, we have a place for everyone in and out of the classroom. From online classes and transfer opportunities to short-term training for high-demand jobs, we know HACC can help you reach your goals.
Please join us at noon or 6 p.m. on Oct. 28 to:
Learn about the admissions process
Get your questions answered

How do I get started?
Will my classes transfer?
How do I apply?
How do I pay for school?
What programs does HACC offer?

Hear from current HACC students about their experiences
Participate in a breakout session (below) based on your program interests and talk with faculty who teach in these areas:

Business and Hospitality
Health Care
Liberal Arts (Includes Arts and Humanities, English and Social Sciences)
Public Safety Training
Skilled Trades (Includes Welding, HVAC, Automotive and Electrical)
STEM (Includes Science, Technology, Engineering, Math and Computers)
YOU set the bar. HACC will help you reach it. #HACCyeah
Please click one of the links below to sign up for the Open House that you would like to attend. You will receive an email one week before the event tthat includes the Zoom link and to choose which breakout session you want to attend.
 
| Date | Time | Registration |
| --- | --- | --- |
| Oct. 28, 2020 | Noon - 1 p.m. | |
| Oct. 28, 2020 | 6-7 p.m. | |
We look forward to meeting you online!
Persons with disabilities who need additional accommodations are encouraged to contact a campus Welcome Center at 800-ABC-HACC.
If you have any questions prior to the event, please contact us at start@hacc.edu. Thank you!